The eHealth Commission is made up of 9 to 15 members appointed by the Governor including those with experience and knowledge in primary health care delivery, behavioral health care delivery, health insurance, non-profit Health IT-related community organizations, interoperability and data exchange, consumer engagement in health care, and health care quality measures. The eHealth Commission includes private sector and consumer representation along with the public sector, ensuring a holistic approach to the future of Health IT in Colorado.
Kaakpema "KP" Yelpaala, CEO and Founder, InOn Health
eHealth Commission Chair
Kaakpema, who goes by "KP," is the CEO and Founder of access.mobile International. He is an entrepreneur and public health practitioner with a deep understanding of health systems and over 15 years of experience working across the public and private sectors in the United States, East and West Africa, and the Caribbean. He is an expert in national scale health program implementation, technology innovation and the intersection of health and technology policy.
 
Prior to founding access.mobile in 2011, KP worked at Dalberg Global Development Advisors and served as one of the early employees of the Clinton Health Access Initiative. KP serves on the Yale School of Public Health Leadership Council, COVID Check Colorado Advisory Board, American Hospital Association Rural Health Insights Leadership Forum, and the Expert Council of Axios International. He has taught at the University of Denver's Josef Korbel School of International Studies and was appointed to and served on the Governor of Colorado's Small Business Council.
 
KP is recognized internationally for developing mobile health engagement solutions and for translating digital health innovations and learnings across markets. He is a regular speaker in international forums and has been featured in media outlets including CNN, CNBC, and NPR. KP holds an MPH from the Yale School of Public Health and a BA with Honors from Brown University.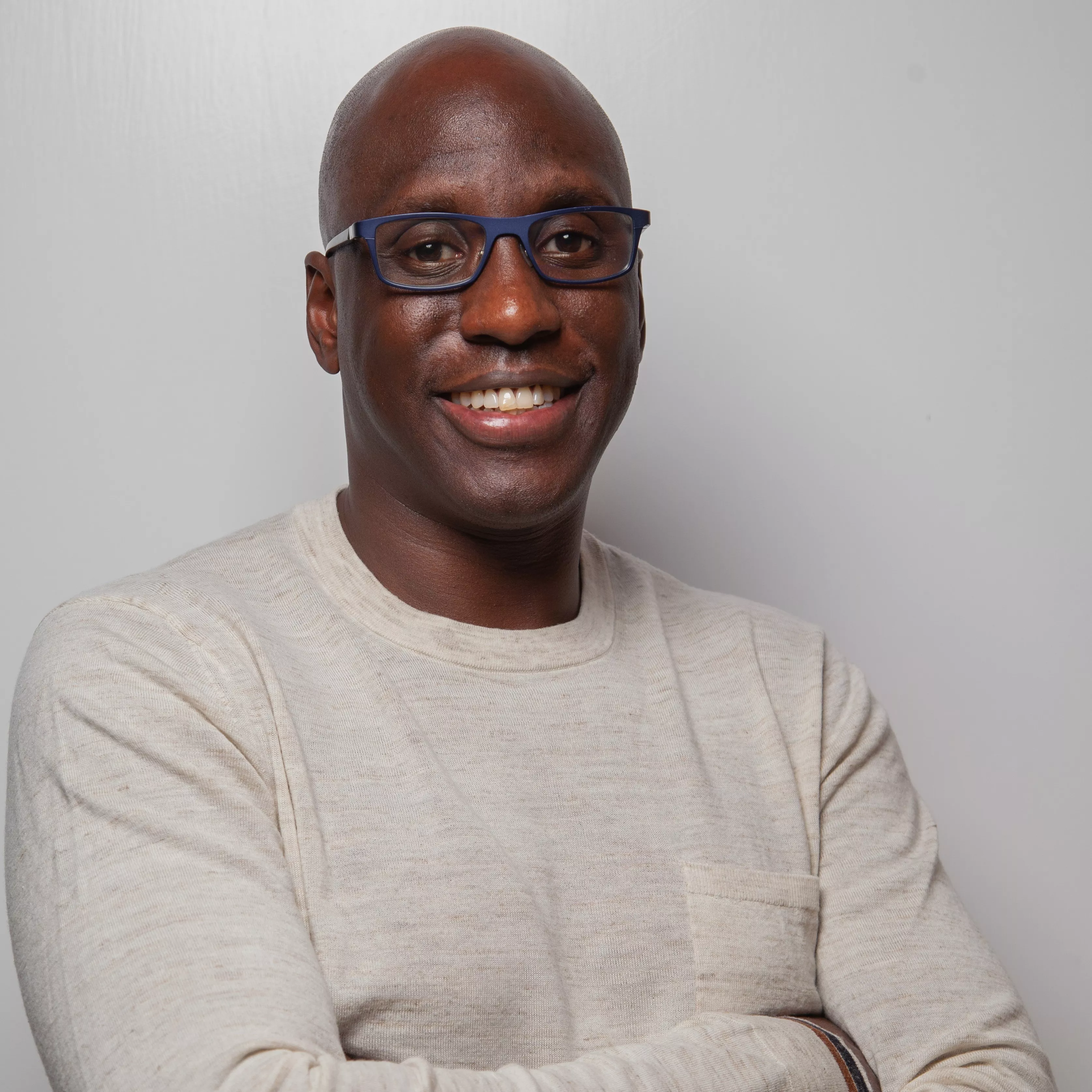 Rachel Dixon, President & Executive Director, Prime Health
eHealth Commission Vice Chair
Rachel Dixon is an energetic leader in the healthcare innovation field. She is experienced in the clinical, operational, and technological implementation of innovative digital health solutions in Medicaid-focused organizations. In addition to her role as President and Executive Director of Prime Health, Rachel has worked across the spectrum of care, successfully designing and implementing digital health programs on behalf of payers, primary care providers, mental health centers, and more. She believes healthcare is a human right and is passionate about improving healthcare for those that have historically been underserved or marginalized by current systems.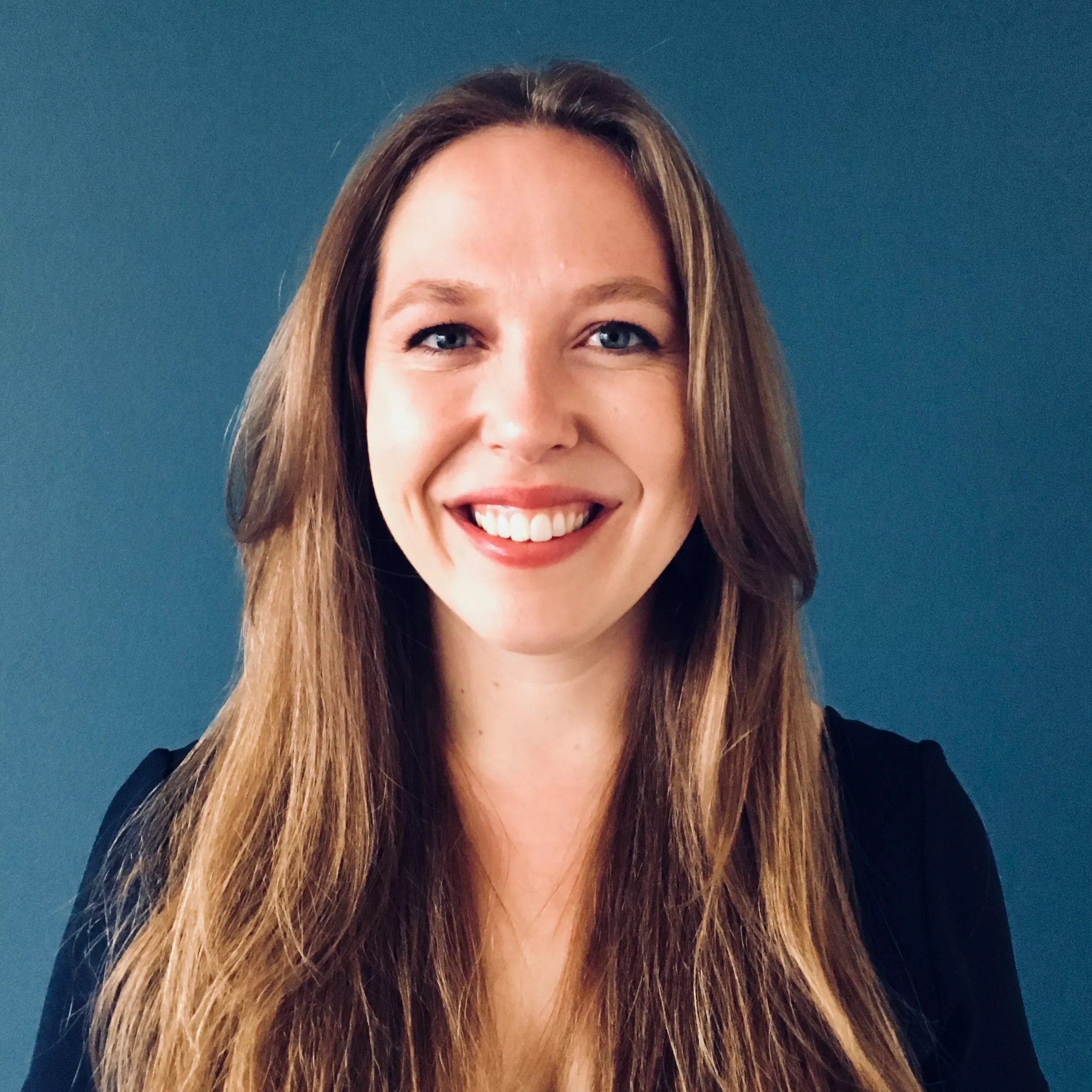 Michael Archuleta, Chief Information Officer, Mt. San Rafael Hospital 
eHealth Commissioner
Recognized as a Top Hospital and Health System CIO to know and named a Rising Star in Healthcare, Michael is a cutting edge, innovative, visionary leader who possesses strong leadership skills with extensive experience and a proven track record of driving increased levels of productivity, profits, high integrity customer relationship skills and expert problem-solving approaches. Michael is an active member of the College of Healthcare Information Management Executives, a technology and cybersecurity advisor to several startups and an active speaker within the field of Health Information Technology.
Under Michael's guidance and leadership, Mt San Rafael Hospital became one of the leading hospitals in the State of Colorado for leveraging advanced technology to enhance the patient and provider experience. With Michael's innovative, driven approach, the hospital met HIMSS Analytics Stage Six, a feat only reached by thirty percent of U.S. hospitals. Leveraging advanced Information Technology to improve performance for value-based health care in the areas of infrastructure, business, administrative management, quality, safety, and clinical integration the Information Technology Department has also been presented the 2015, 2016, 2017, 2018, 2019 and 2020 Healthcare's Most Wired Award which is given annually to the top hospitals in the country making the most progress in the adoption of Health Information Technology.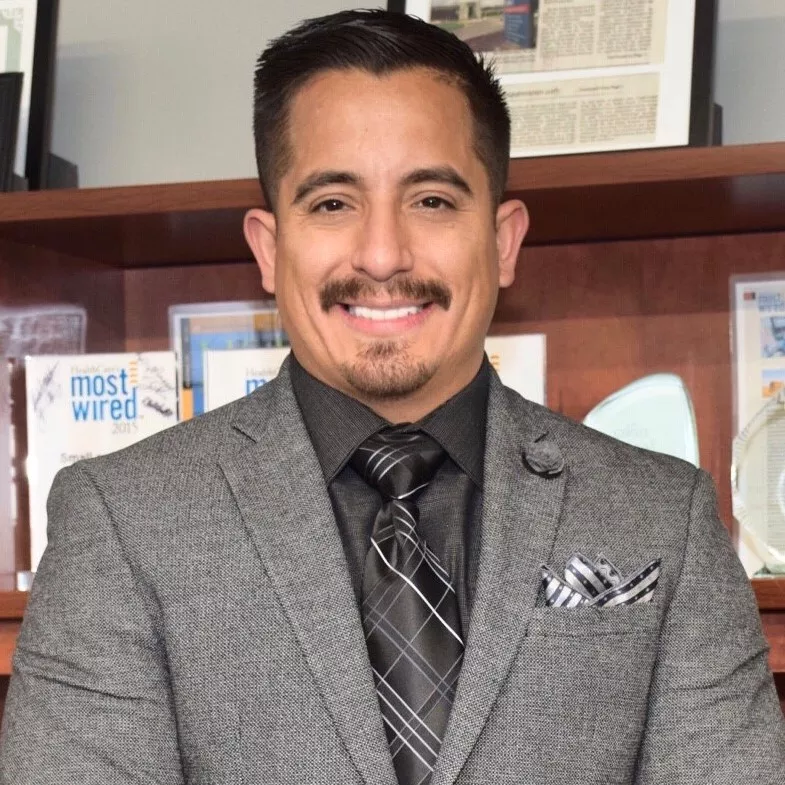 Mona A. Baset, Vice President, Digital Services, SCL Health
eHealth Commissioner
As Vice President of Digital Services at SCL Health, Mona Baset leads digital strategy and transformation, including the development and implementation of the digital technology road map. Prior to joining SCL Health in September 2019, Mona served as Assistant Vice President in the Information & Analytics Services organization at Atrium Health, leading consumer and patient engagement strategies. She transitioned into that role after leading digital marketing and analytics strategy for Atrium Health. Prior to her return to healthcare, Mona spent almost 10 years at Bank of America, where she led various marketing and communications teams.

Mona holds a bachelor's degree in English from the University of California at Irvine, a master's degree in Communications from California State University at Fullerton, and a master's degree in Business Administration from Wake Forest University. She is Green Belt certified and design thinking trained. Mona was also recognized by UC Irvine with a Lauds & Laurels Distinguished Alumni Award in 2019.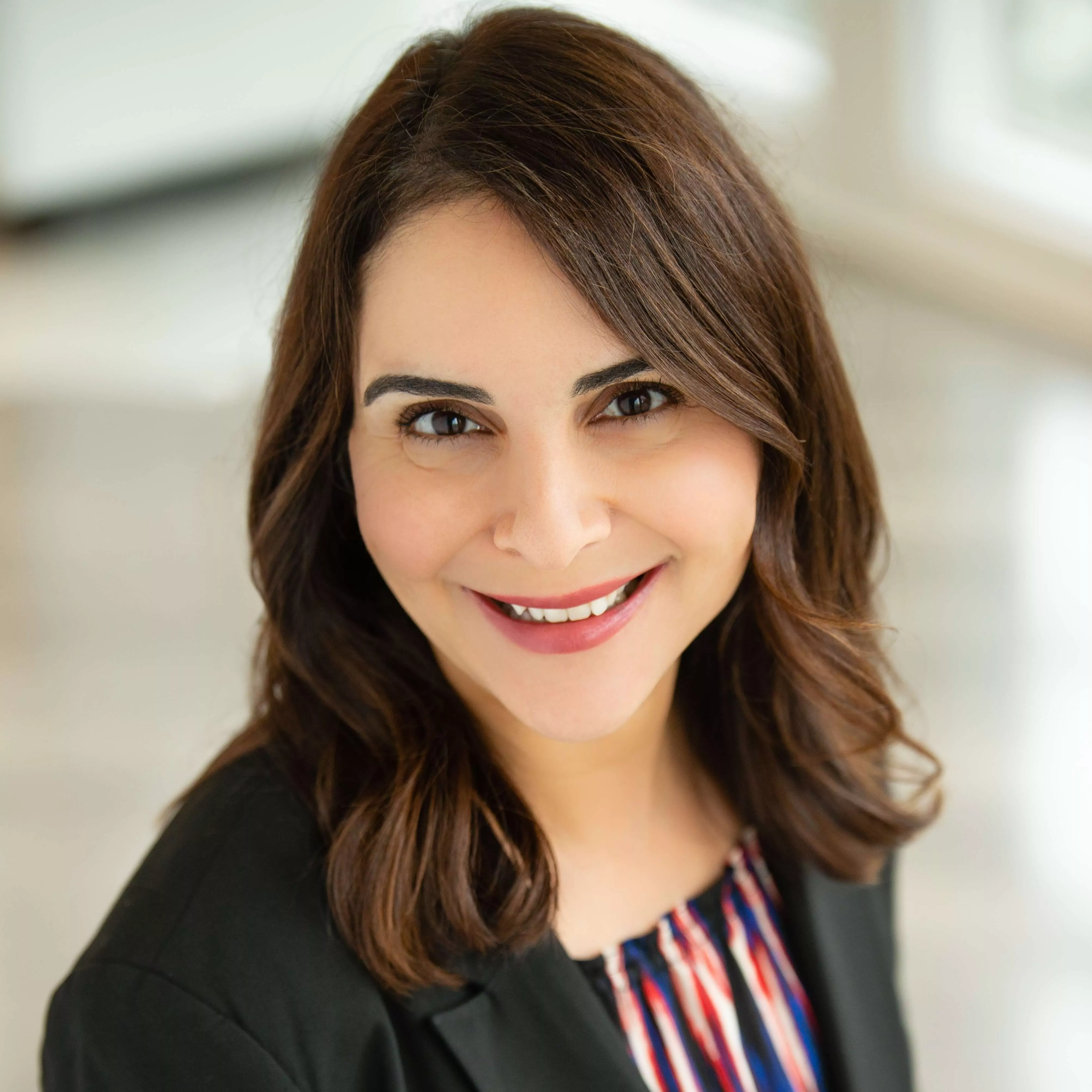 Toni Baruti, Chief Technology and Innovation Officer at AllHealth Network 
eHealth Commissioner 
Toni Baruti is the Chief Technology & Innovation Officer at AllHealth Network.  She has over 25 years in healthcare and consulting healthcare systems and payors. She helps transform care and payment models using her blended background in Finance, Analytics and Technology.  Prior to joining AllHealth Network she was the Principal Owner of Solutions FBIA, a firm that consults Healthcare Systems, FQHCs, Small Businesses, Nonprofits, Community Health Centers and Community Mental Health Centers.  She served on the Colorado State Healthcare Policy and Finance Committee for selection of the State's Business Intelligence Data Management System. Toni's passion is helping the underserved, with a steadfast focus on Social Determinants of Health and Health Equity.  Toni spends her spare time volunteering with several organizations.  She served as the Board Chair and Capital Campaign Chair for The Center for African American Health. She also serves on the Executive Committee for Curious Theater, Treasurer for the White Rose Foundation, Inc. and on the Board and Finance Advisory Committee for Cleo Parker Robinson Dance. Toni graduated from Clark Atlanta University with a Bachelor of Arts in Business Administration with a concentration in Finance.  She lives in Aurora, CO with her husband Abasi, daughter Imani, 16-year-old Shih Tzu, Noah, and 8-month-old Bugg, Stiles.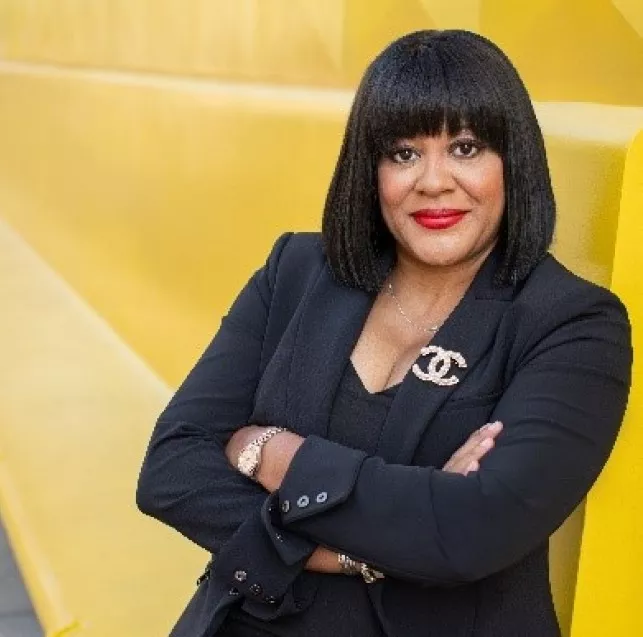 Amy Bhikha, Chief Data Officer, Colorado Governor's Office of Information Technology 
eHealth Commissioner
Amy Bhikha is passionate about the impacts data can have on the lives of individuals, which has led her to the role of Chief Data Officer at the Governor's Office of Information Technology (OIT), overseeing data strategy, integration, architecture and GIS.   Amy is also the chair of the Government Data Advisory Board (GDAB), whose mission is to improve the  efficiency and effectiveness of state government, Coloradan service delivery and policymaking via governed data.  Throughout her career, Amy has been motivated by the illustration of data in understandable and innovative ways and is excited to provide strategic guidance on how data can best be used to benefit Coloradans.  
Prior to joining OIT, Amy was Sr. Principal, Business and Technology Advisory at Stonebridge Consulting and has 20 years of experience in data management, where she established a company-wide culture of using data as a strategic asset, including creating a cross-functional data governance organization, multi-faceted data management team and project management organization (PMO). 
Amy holds a master's degree in educational technology leadership from George Washington University, a graduate certificate in computer and information sciences from Robert Morris University and a bachelor's degree in mathematics from Grove City College. Prior to her 2008 move to Colorado, she lived in Pennsylvania, New Mexico, Canada and  Norway. She enjoys hiking, skiing, camping and international travel.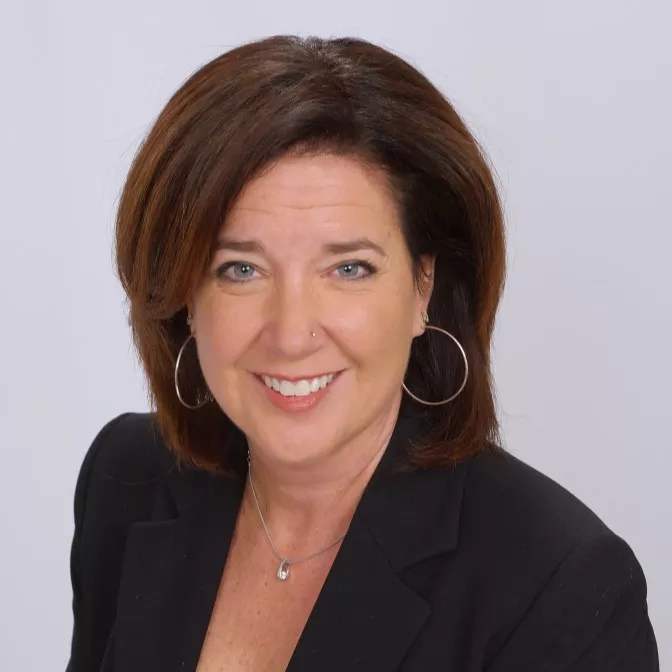 Dr. Arthur Davidson MD, MSPH, Director of Public Health Informatics, Denver Health
eHealth Commissioner
Dr. Arthur Davidson, a family physician, served as a Denver Health community health center clinician and director of Public Health Informatics, Epidemiology and Preparedness at Denver Public Health over more than 3 decades. He continues building informatics applications supporting greater integration of clinical care, community and public health initiatives. He currently serves as a commissioner on the Colorado eHealth Commission. He was the principal investigator for an AHRQ contract that resulted in founding the Colorado Regional Health Information Organization (CORHIO). He has served on multiple HHS Federal Advisory Committees and was a founding member of the Health Information Technology (HIT) Policy Committee in the Office of the National Coordinator for HIT. He served on the Colorado State Innovation Model grant Advisory Committee and HIT workgroup. He is a member of the Dean's Advisory Committee in Colorado's School of Public Health. He is an associate professor in the Schools of Public Health and Medicine, University of Colorado Anschutz Medical Campus and mentors clinicians in health services research through training programs at the Adult and Child Consortium for Health Outcomes Research and Delivery Science.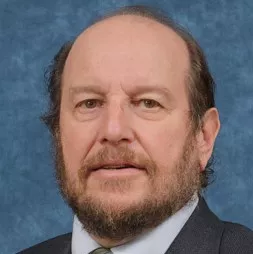 Patrick Gordon, President and CEO, Rocky Mountain Health Plans
eHealth Commissioner
Patrick Gordon is the Chief Executive Officer (CEO) for Rocky Mountain Health Plans (RMHP) in Colorado, a UnitedHealthcare Company.  UnitedHealthcare serves 6.4 million Medicaid members in 31 states and Washington, D.C.  Patrick has led reform efforts in the Colorado marker for practice transformation, payment reform and technology adoption to help make the healthcare system work better for everyone.
Prior to becoming CEO, Patrick served as RMHP's Vice President where he developed a statutory program known as Payment Reform for Medicaid Enrollees (PRIME), which significantly enhances payments for primary care, integrated behavioral health and quality improvement, while producing a net savings for Colorado taxpayers.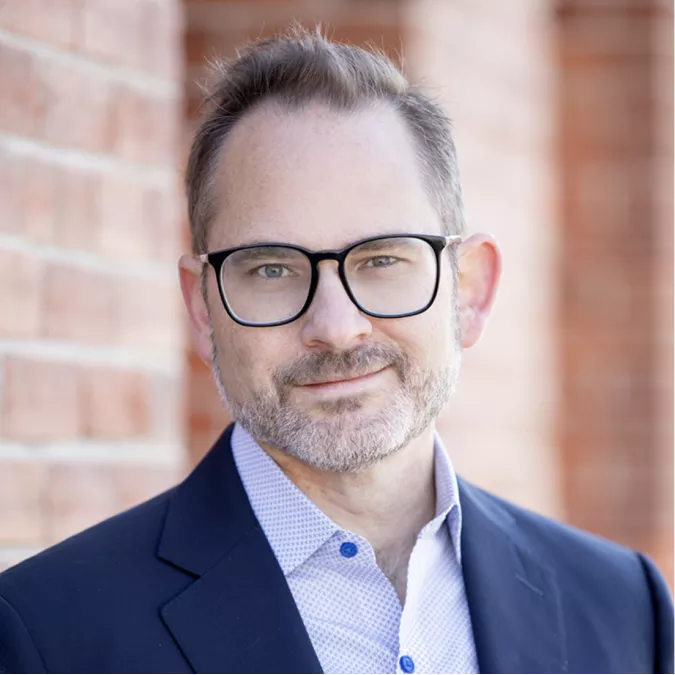 Sophia Gin, Senior Vice President, Global Delivery Systems at Cigna
eHealth Commissioner
Sophia has 25 years of experience leading large healthcare organizations in growth, strategy and operations.  She currently serves as Cigna International's Senior Vice President of Global Delivery Systems; responsible for global networks, CignaLinks/TPA partnerships, Payment Integrity and Cost Containment, as well as other delivery system arrangements.
Prior to joining Cigna, Sophia held senior leadership positions with Aetna/CVS and UnitedHealthcare with both US and International in Network Management, Strategic Partnerships, Population Health, Medical Economics, Data & Cost Containment, Health Intelligence, and Management Consulting.
Sophia has comprehensive knowledge of the payer-provider-consumer dynamics, and navigates through relational and commercial collaborations to develop infrastructure and influence change. In additional to working with delivery systems partner globally, she is also appointed by the state of Colorado as an eHealth Commissioner to improve local healthcare equity and outcomes. Sophia is passionate about advancing global and local healthcare through value-driven initiatives, leveraged technology, and best practices to improve affordability and consumer experience.
Sophia is based in Denver, Colorado. She enjoys hiking, traveling, futuristic ideation, and connecting with people intentionally.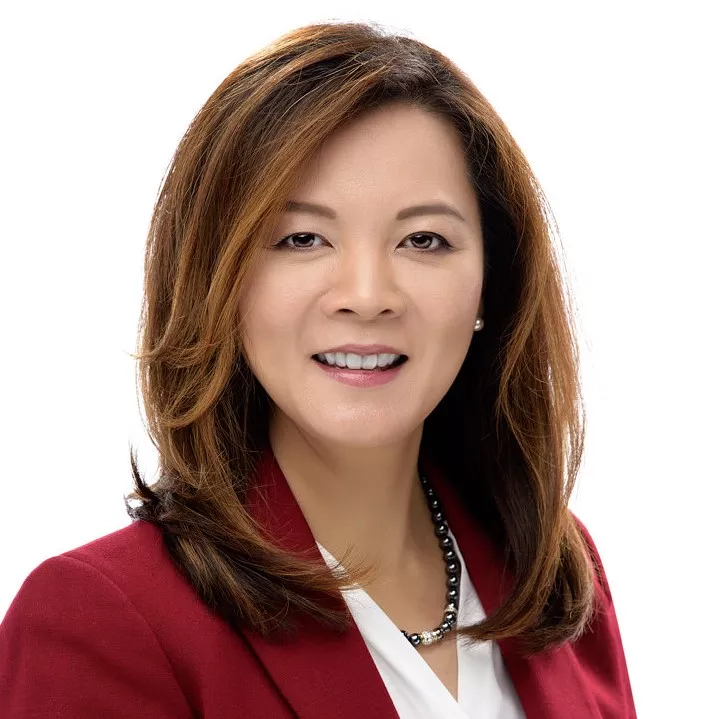 Jason Greer, CEO, Colorado Community Managed Care Network (CCMCN)
eHealth Commission Advisor
Jason Greer is the CEO of the Colorado Community Managed Care Network (CCMCN).  Jason has been working in the technology field for 30 years and he has spent the last 19 years focusing on leveraging innovative technology and data strategies to improve outcomes with the safety net organizations in Colorado.  At CCMCN, Jason is focused on using data and technology to help create meaningful and measurable change to support Colorado's vulnerable populations.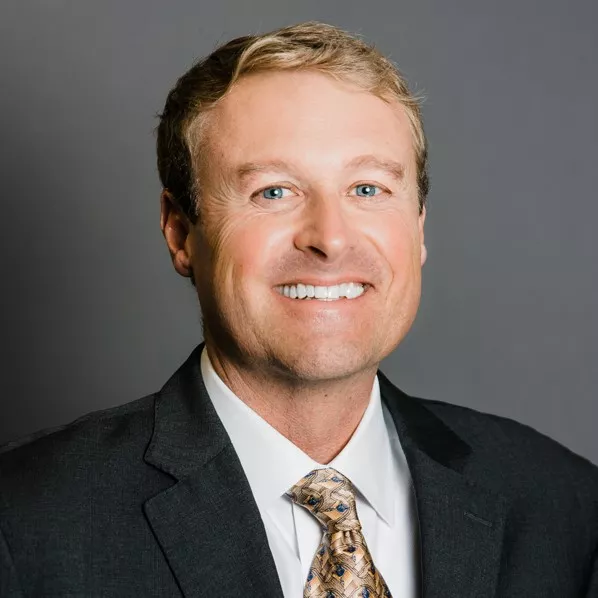 Micah Jones, Director of Compliance and In-House Counsel, Contexture 
eHealth Commission Advisor
Micah Jones is an in-house attorney and serves as the Director of Compliance for Contexture (the umbrella organization of CORHIO and Health Current). He is responsible for managing the Contexture's compliance and privacy programs and he provides general legal support to Contexture staff. Micah focuses on legal and regulatory issues that affect the Contexture's role in the healthcare ecosystem including HIPAA, 42 CFR Part 2, and the 21st Century Cures Act and regulations. Further, he is an ambassador for HIE and engages with Heath Information Exchange (HIE) participants, stakeholders, government leaders and various state and national organizations to advocate for the advancement of HIE at federal, state, and local levels.
Before joining Contexture, Micah served Coloradans as the Medicaid Health IT Coordinator with the Department of Health Care Policy & Financing (Colorado Medicaid). There he managed Colorado Medicaid's HIT and Health Information Exchange and Colorado Medicaid EHR Incentive Programs. He also served as a subject matter expert for Colorado Medicaid's criminal justice-involved and homeless population programs. Before working for the state, Micah was in private practice as a health care attorney for Miles & Peters, PC.
Micah is based in Denver. He received his law degree from the University of Colorado, Boulder. When he's not working, Micah enjoys working out, reading, traveling, Twitter, and spending time with his partner, Bruce, and their dog, Katie.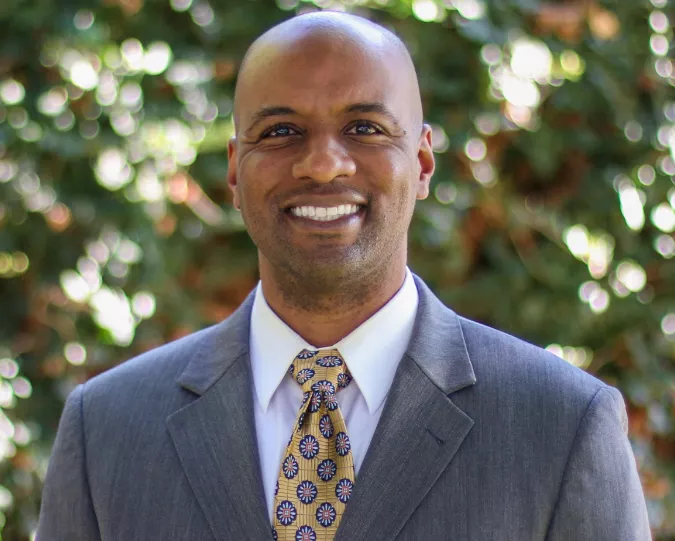 Jackie Sievers, Director of CRN Implementation
eHealth Commission Advisor
Jackie has 20+ years' prior business experience in human services operations, Quality Assurance and Quality Implementation and Informatics with background in privacy, security, and HIPAA. Jackie brings subject matter expertise as a previous end-user of systems and understands network partner's workflows. She now oversees the implementation of Quality Health Network's Social Health Information Exchange, CRN.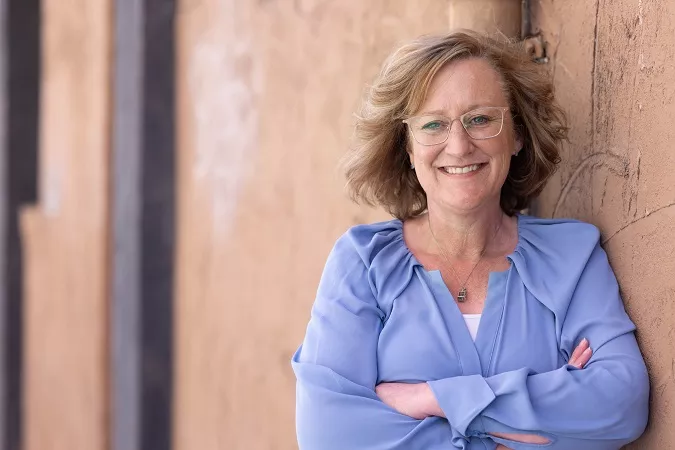 Kevin Stansbury, MS, JD, FACHE, Chief Executive Officer, Lincoln Health
eHealth Commissioner
Kevin Stansbury serves as the CEO at Lincoln Community Hospital in Hugo, CO. Kevin has over 35 years in healthcare, primarily in community hospitals. He has served in roles in hospital administration, strategic planning, healthcare project planning and service in emerging economies. His work has taken him not only across the United States but all over the globe, most recently Nigeria, Ethiopia and Vietnam. He serves on the Executive Committee of the Colorado Hospital Association. He has also served on a variety of State and national task forces supporting the cause of rural health. Recently Mr. Stansbury was appointed by Governor Polis to the e-Health Commission. Mr. Stansbury is a founding member of the Eastern Plains Health Consortium. Mr. Stansbury received his BS in Business Administration from the University of Wyoming, MS in Health Services Administration from Central Michigan University and he received his JD with honors from the University Of Wyoming College Of Law. Kevin and his wife Jennifer have three grown children, a daughter in Denver with one of their grandchildren, a daughter and son-in-law in Firestone, Colorado with their other five grandchildren; and a son who lives in Wichita, Kansas.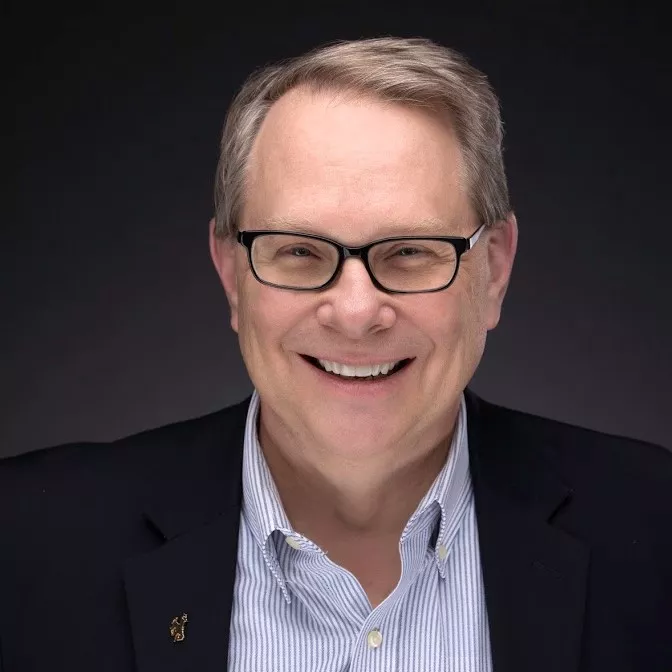 Parrish Steinbrecher, Division Director, Department of Health Care Policy and Financing, HCPF
eHealth Commissioner 
Parrish Steinbrecher is the Director of the Health Information Office at the Colorado Department of Health Care Policy and Financing (HCPF). The Health information Office has oversight of the Medicaid Management Information System (MMIS), the Business Intelligence Data Management System (BIDM), Hitech conversion to MMIS funding, the Enterprise Project Management Office, and the hardware and software procurements for the HCPF.
Parrish has been responsible for implementing many projects since joining the Department in 2011. He initially worked on the implementing the Colorado Registration and Attestation System and implementing a new Intranet and workflow processes utilizing SharePoint on premise, before transitioning that platform to the cloud with his team in 2013. Most recently, he was responsible for ensuring the COMMIT project was completed on time in 2017, which was the project to replace the Colorado legacy systems with the new MMIS, PBMS, and BIDM systems.
Parrish also was the passionate leader for the implementation of an Enterprise Project Management Office (EPMO) at the Department of Health Care Policy and Financing since joining the Department and as of 2019 the Department has a fully functioning, mature EPMO team that is expanding to include not only systems, but to all areas of the Department.
Parrish holds a Six Sigma Greenbelt certification, and has a Master's degree in Information and Communication Technology with a Project Management focus from the University of Denver.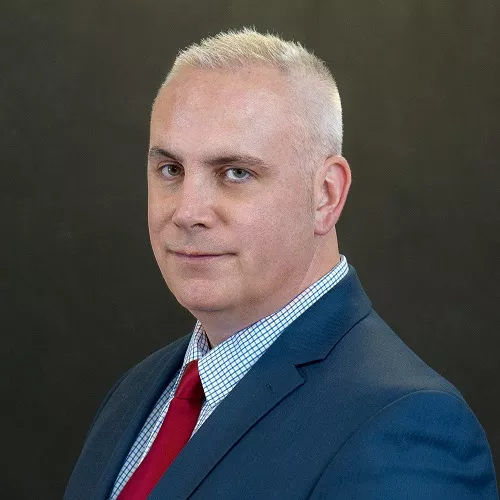 Misgana Tesfaye, Director of the Business Innovation, Technology & Security Division, Colorado Department of Human Services
eHealth Commissioner
Misgana Tesfaye is the Director of the Business Innovation, Technology & Security Division at the Colorado Department of Human Services (CDHS). This division within the Office of Administrative Solutions manages CDHS technology projects and initiatives in partnership with the Governor's Office of Information Technology (OIT). Misgana joined CDHS from the Colorado Department of Revenue, where he was their Deputy Director of the Business Innovation Group. As deputy director, Misgana worked with the director and team as the product owner of the Technology Infrastructure and Enterprise Operations products. In his current role as BITS Director at CDHS, he is focused on improving the efficiency of ongoing operations and increasing the value obtained from investments in enterprise solutions. Misgana is an MBA with an undergraduate degree in accounting and finance. He has over 18 years of public sector organizational leadership experience with the State of Colorado, plus over two years of professional experience in private sector internal audit and accounting. He is a Professional Scrum Master (PSM) and is passionate about Agile transformation in state government. Misgana is also a proud husband, and a father of a 9 year old daughter and 4 year old son. In his personal time, Misgana loves traveling the world with his family and sharing the amazing Colorado outdoors with his wife and children.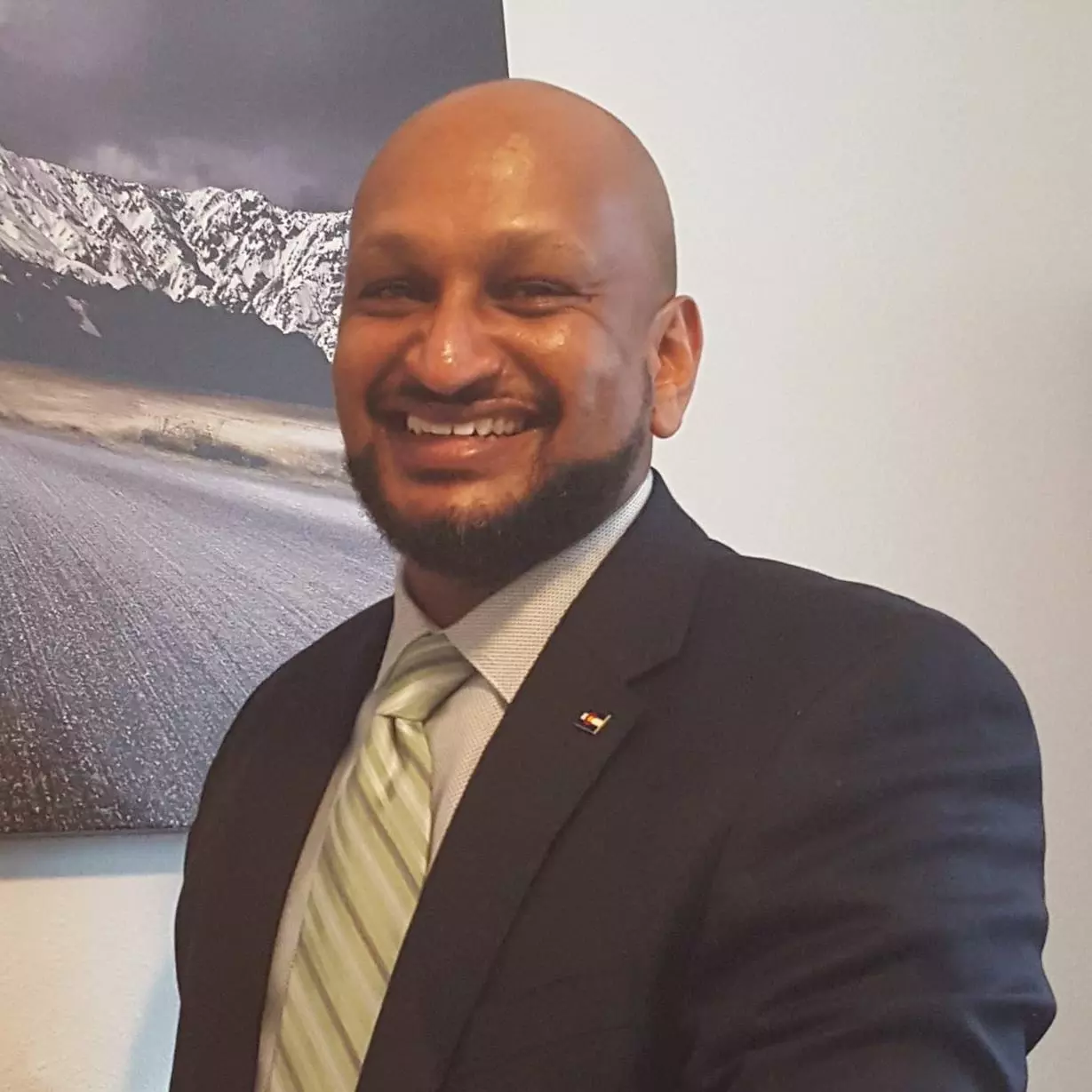 Dr. Wes Williams, Ph.D., Vice President and Chief Information Officer, WellPower
eHealth Commissioner
Dr. Wes Williams joined Mental Health Center of Denver in 2007 and now serves as vice president and chief information officer. Wes was recognized for excellence in technology leadership with a 2020 Denver Business Journal C-Suite Award, the 2020 Colorado CIO of the Year Corporate ORBIE, and a 2021 National CIO of the Year ORBIE nomination. Wes opened Mental Health Center of Denver's Innovation Technology Lab in 2019, using human centered design to find digital health innovations to improve access, engagement, and treatment efficacy. Wes is a licensed psychologist in Colorado.